The first letter to Russian woman can make a good start to your conversation or just scare the woman. Everything will depend on the style of communication, the style of conversation and the first impression that you'll end up at the woman. Russian women and girls would like to communicate with foreigners in order to find happiness. They donn't want to get rude man and uncivilized suitable communication, such as they are accustomed to at home.
The first letter to Russian woman on many sites can be sent free of charge, all other letters will be sent after you make a certain payment. Sometimes the first letter - is your only chance to win the heart of some girl or woman. How correctly to write the first letter of pleasing a woman? In fact, it's very simple. His first letter you should start with the words of welcome, while not forgetting to be sincere. Avoid common phrases that a girl can receive a large number of other men. Try to describe in writing what attracts you to this person, how is it different from others. Don't forget to write, that you are waiting for an answer on this letter.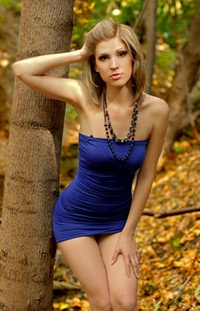 A lot of men want a woman to write only to them, and themselves, at the same time correspond with dozens of other girls. You do not need to press the first letter to cease communication with other site visitors.
Russian women for marriage
don't like this fact, as the control on your part does not yet have reasons.
The first letter to Russian woman can has some facts from your biography that you are willing to share with your woman. If the letter is constructed in the form of a monologue, it does not attract girls. Try to ask questions in your first letter, the questions should be little related to its questionnaire. This way you show that you have read the information in her page and are truly interested in dialogue. After the first letter you will have a lot of interesting topics for subsequent correspondence, you will get some answers and be able to figure out whether you fit the girl.